ANGELA GAPE _ music video
Music video I made for "Angela Gape" taken from my "Dirty Blots" EP. I wanted to show a day in the life of the character I created with the song and the illustration on the EP.
Starring Natalí Péshou.
A warm welcome to you.
This is keychee. I am a musician and artist from Berlin. Good to have you here on my website, where you can listen to my music and see a handpicked selection of my artworks.
Listen to all my releases on bandcamp or spotify. you can buy my albums and ep's via all common platforms (like cdbaby or itunes etc.)
contact me via:
movements (at) keychee (dot) de

DIRTY BLOTS _ ep & artworks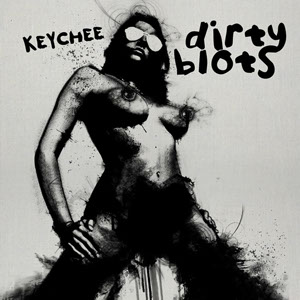 Dirty blots consists of 2 parts, the music ep and the matching artworks.
I designed 8 fictional porn actresses, each with a very unique style.
With these songs I created some of my heaviest beats so far, keeping it dirty, which means: raw hiphop & dub.
I offer the artworks as fine latex-ink-prints on canvas stretched on a wooden frame. Just write me a mail if you are interested.
Please click the images to learn more.
FJØRT • GLASGESICHT _ animated music video
FJØRT is a german hardcore/screamo band.
They asked me to create a music video for them and as I like their music very much and they come from the city where I was born, I made it happen for them.
the video was made with blender, the free open 3D software. my first fully animated piece of motion picture.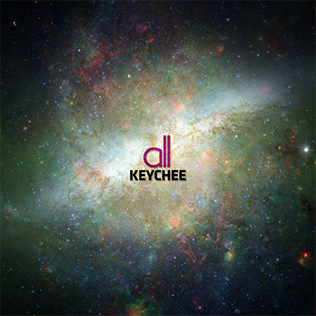 "All" is my 3rd full length album; the release date is november 15th 2012, the very first birthday of my son. It deals with the subjects universe, existence and life itself.
"All" is the german word for "outer space" or "cosmos" and takes you on an intergalactic trip, full of deep, heavy beats and post rock guitars.
this album is like dark matter, intangible, mystic, but full of power and indispensable for the cosmic entireness.
I designed the cover from several deep space telescope images.
WHORES AND NUNS _ music video
This is the music video I made for my song "Whores and Nuns". I worked with a very talented young actress from Tokyo and shot it in Berlin on 2 days in Spring 2012.
Thanks Yuho!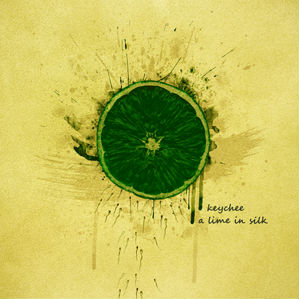 "A Lime In Silk" is the album I fully dedicated to my son. I wrote all the songs while he was growing inside his lovely mother.

That brought me to a very positive and living sound, heavily used my e-guitar and combined it with warm and wild drums.
"A Lime In Silk" is an ode to freedom and the start of a new life.
The cover-design shows sperms swimming toward a slice of a lime, representing an egg-cell. the title and the resulting design is an anagram of the names of my son and his mother.
SPLEEN.SAFR _ audiovisual loops
These are 4 previews of my audiovisual loop-project "SPLEEN.safr"
I created 15 pieces, that are displayed on flatscreens (or a tablet pc) vertically aligned on a wall, connected to a pair of headphones; continually looping.
all 15 loops make up the whole work "SPLEEN.safr".
the installation can be shown in any location (e.g. a gallery), so they are meant to be surveyed just like still images in a museum.
VRAMA BERLIN _ vertical panorama photography (please click pictures to enlarge)
XOO _ audiovisual poem feat. timo maier
This is a audiovisual poem I made with my friend Timo Maier, also from Berlin.
I produced the pictures and the sound, and after I edited all together, Timo wrote the wonderful lyrics (in german language).Timo is a conceptual artist, writer and blogger and a true friend.
I shot the complete video on a single summer's day at the Berlin Zoo in 2010.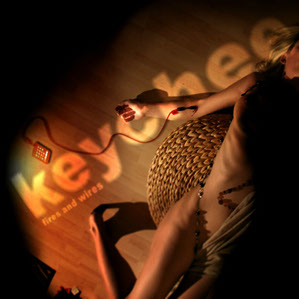 My 1st album is a fusion of warm, groovey hiphop beats and deep trippy sounds.

Back in the days I used to scratch a lot with my turntables and so this album is a little bit of a turntablism style and pushing some mpc buttons, but always had some great guitar parts, playing my old ibanez with a bow.
The cover design shows a friend of mine, laying on the ground, pumping the music through an ipod directly into the veigns.
FOUR LETTERS BETWEEN ONE AND THREE _ ep
This EP is my first real release. Although I had done some tracks as an solo artist before and published some of them, this is the first "official" keychee record.
You can hear some really deep downbeats, trip- and hiphop here, still some of my favourites on that and a real keychee classic with "piaf".
I designed the cover with just some freeforms that came into my mind.
Good times.